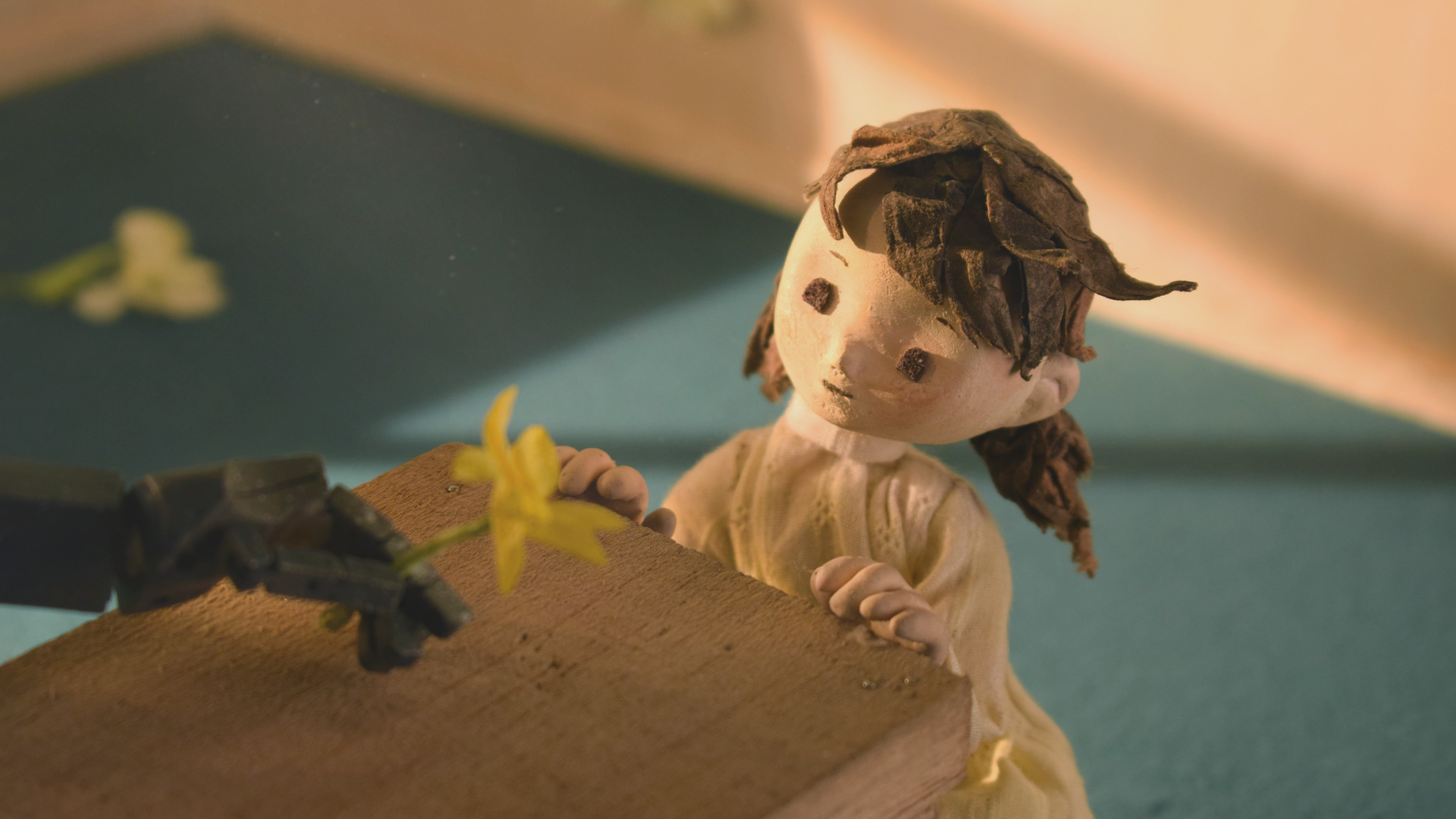 Back by popular demand! The international team of superstars that make the Adobe Design Achievement Awards such a special experience for students have made their picks – read on to see which 2018 semifinalist entries they're (not so) secretly rooting for in the final round of this year's competition…
---
ARNFRIED WEBER, Head of IT, LABOR Digital
Based in: Mainz, Germany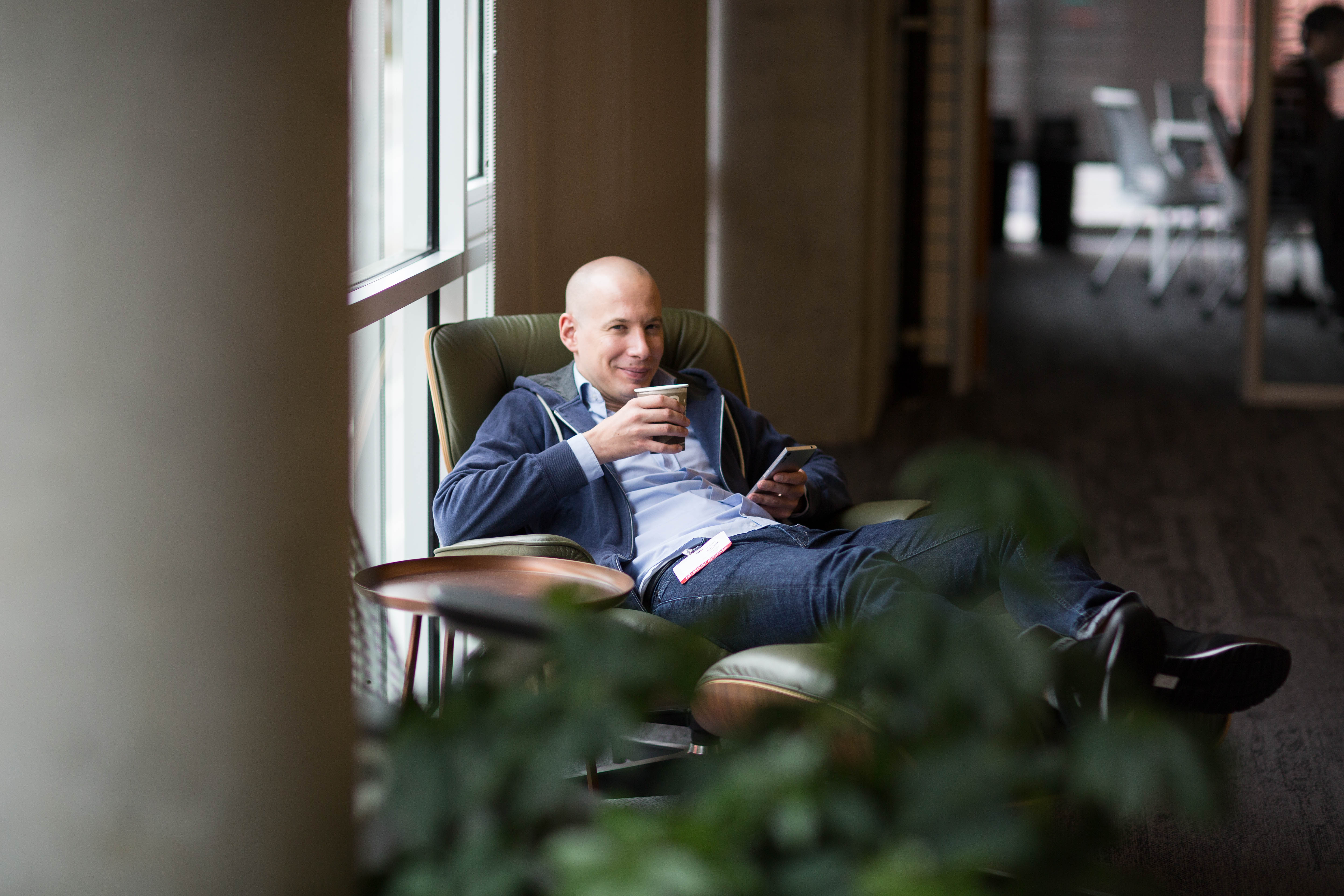 Arnfried heads up all technical duties at LABOR digital, where he develops applications for multiple clients. He's been building the Adobe Design Achievement Awards experience since 2010 and says it will always be his favorite project. "After I joined LABOR in 2007 as their first Computer Scientist, the Adobe Awards was the first project where we owned the complete experience, from design to development of the website and the underlying submission tool. It´s amazing to be part of this team and to see how much this project has evolved."
Arnfried is cheering for:
VRBAL by Yuka Fukuoka (School of Visual Arts; Social Impact – Web / App / Game Design).
While technologies like virtual reality and artificial intelligence will play an increasingly important role in our future, Yuka has shown us the incredible things already possible today. In this concept, the technology determines how to adapt the environment to the needs of the individual. Blending AI with VR is a really effective, therapeutic way to help people cope with anxiety.
I´m not sure if solutions like this will be feasible in the near future, but in my opinion artificial intelligence can help us recognize and address people's invisible needs in so many situations. This project is a great showcase of how we could and should use technology like this.

"VRBAL" by Yuka Fukuoka.
---
SARAH KIM, 2018 Intern, Campaign Management, Adobe
Based in: San Francisco, CA (until she returns to school at the University of Southern California)
Sarah is using her background in business, design, and web development to help Adobe's Student Campaign team on projects that enrich the creative experience for students globally. Having grown up around the world, she's inspired by diverse viewpoints and multiple perspectives on her work. From research tasks to hands-on project assignments, Sarah is a huge asset to the Adobe Design Achievement Awards program.
Sarah's cheering for:
Self-Promotion by Lynn Hwirin Park (School of Visual Arts; Fine Art – Animation / Motion Graphics).
As someone who also loves to gaze up at the sky throughout the day, this short animation visually articulates a spectrum of feelings that I can relate to. The music, graphics, and color palette carry the viewer along on a quirky journey, and all of it works together beautifully to represent the many subtleties of the sky.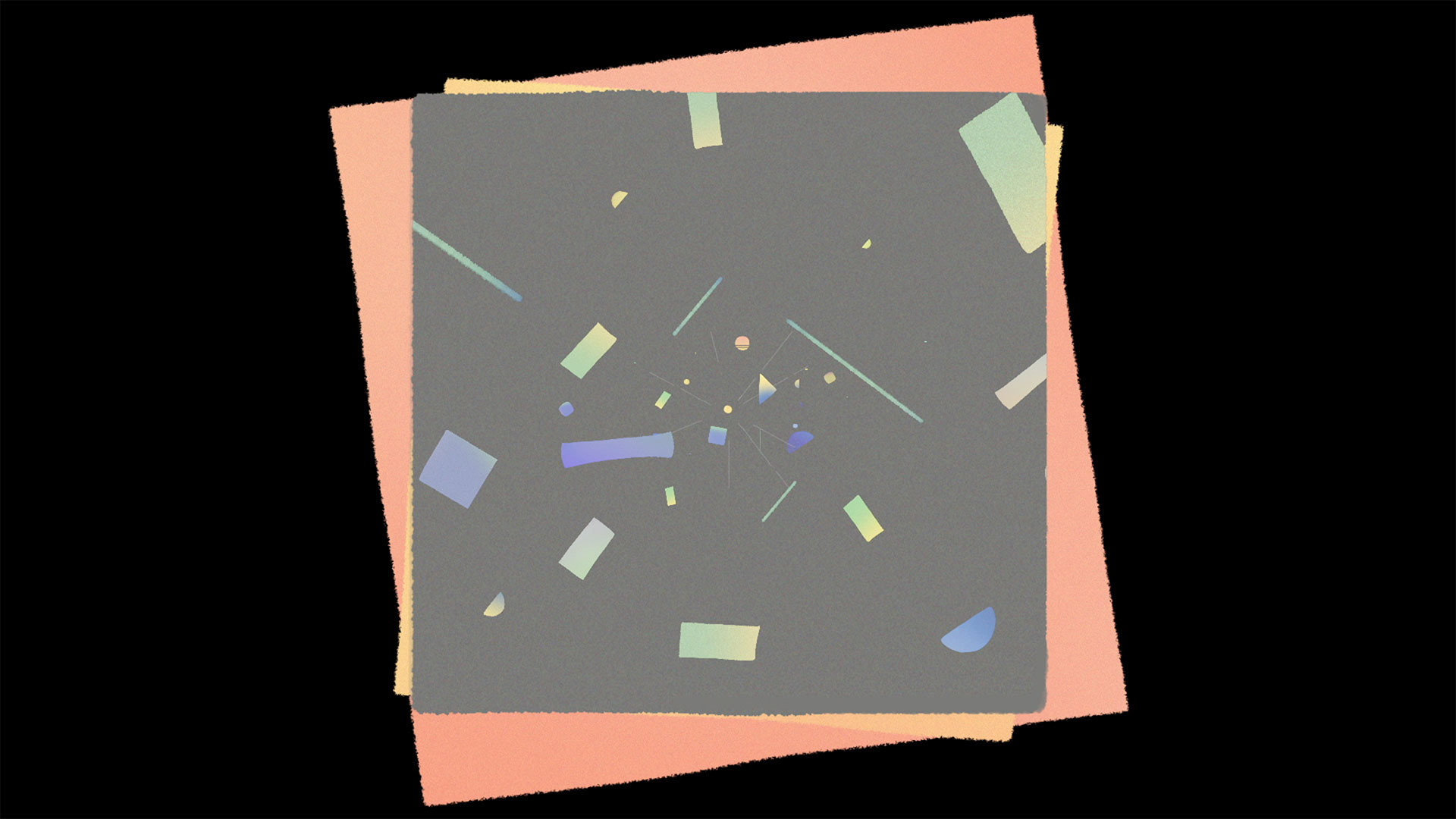 "Self-Promotion" by Lynn Hwirin Park.
---
ELIZABETH CARBONELL, Events Manager, International Council of Design
Based in: Montréal, Canada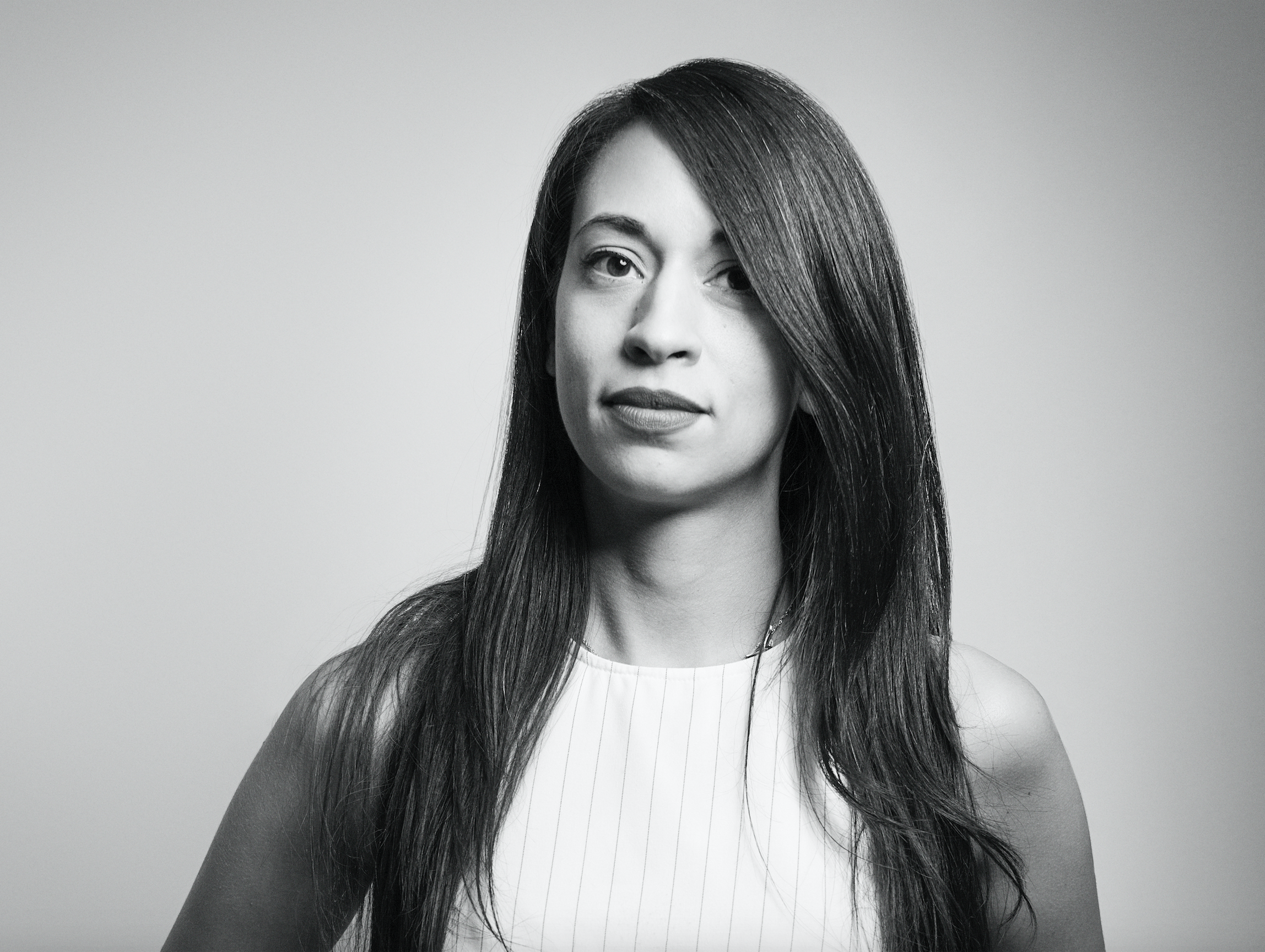 Elizabeth manages internal events for the International Council of Design (ico-D) like Platform Meetings and the Annual General Meeting. She also oversees special programs like World Design Day and the judging process for the Adobe Design Achievement Awards. She's an experienced team leader and workshop leader, with a background in guiding specialists to uphold high organizational standards (important for the Adobe Awards competition!). A fluent English, French, and Spanish speaker, Elizabeth grew up in Montréal where she also runs a cat foster and rescue program and is passionate about cultivating a vegan lifestyle.
Elizabeth is cheering for:
Daisy by Yu Yu (University of Southern California School of Cinematic Arts; Commercial – Animation / Motion Graphics).
This entry is so beautiful! I love the style, colors and overall flow of it. The characters are so sweet and the story is so touching.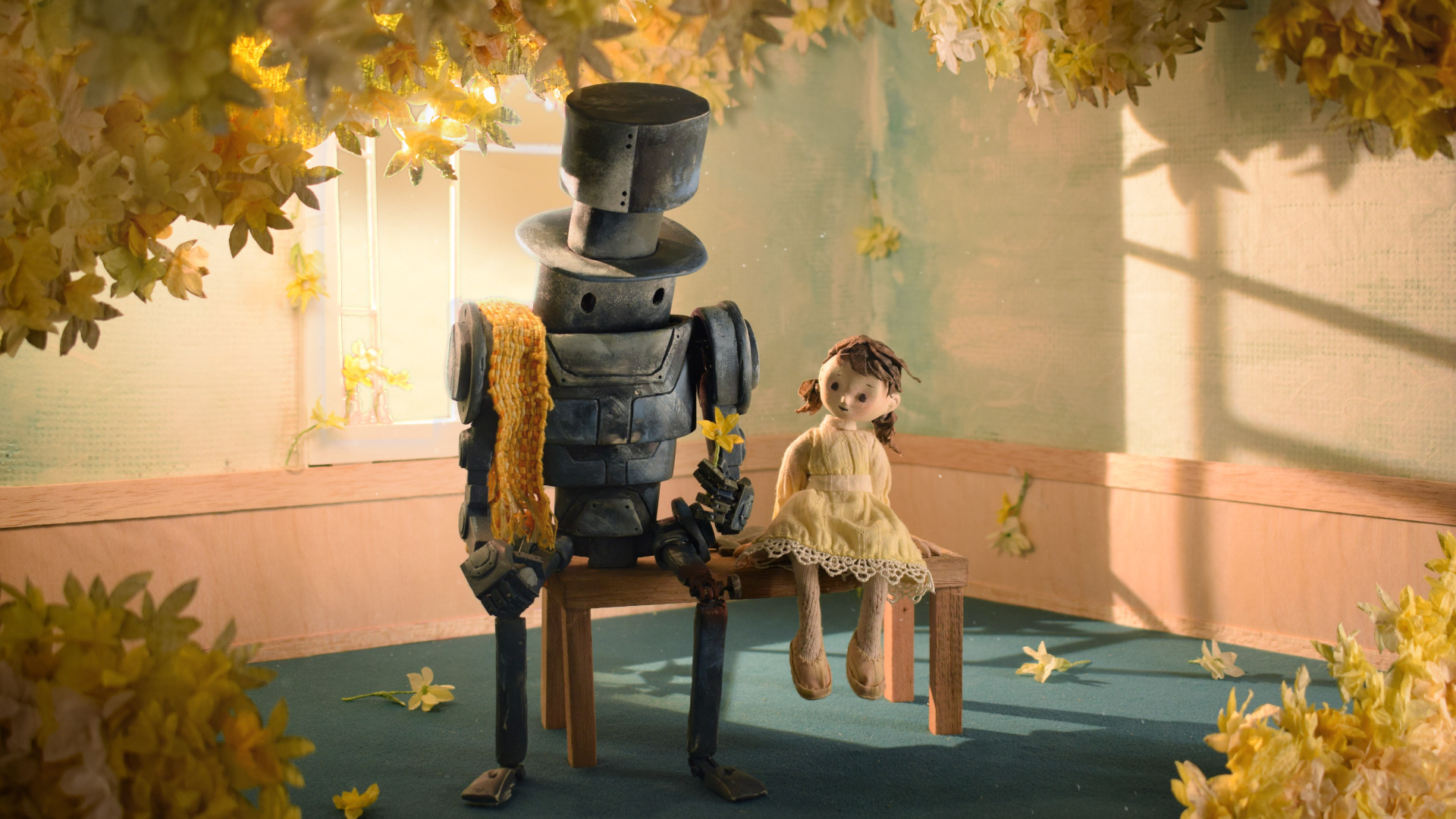 "Daisy" by Yu Yu.
---
MAKSIM STARUBINSKIY, Marketing Manager, Adobe
Based in: San Jose and San Francisco, CA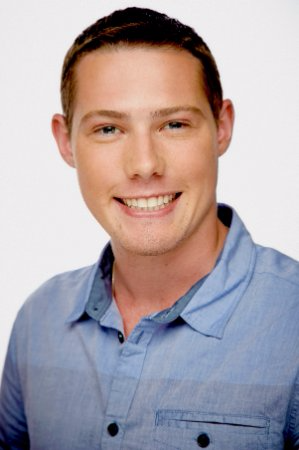 Born in the Ukraine and fluent in Russian, Max is the Marketing Manager for Adobe Education's Student Business. Aside from helping get the word out about the Adobe Awards, he also leads programs like the Creative Club Network: a community Adobe fosters among students to teach, learn and create using Adobe tools. He's a graduate of the California Polytechnic State University, San Luis Obispo with a degree in Graphic Communication.
Max is cheering for:
The Dreamer by Nicole Potgieter (Greenside Design Center; Fine Art – Graphic Design / Print).
Nicole does a fantastic job of putting the audience into an alternate world – an "unknown". She introduces different themes, colors, natural textures, and scenery, and she brings them all together through seamless double-exposure, creating one cohesive piece of supernatural artwork.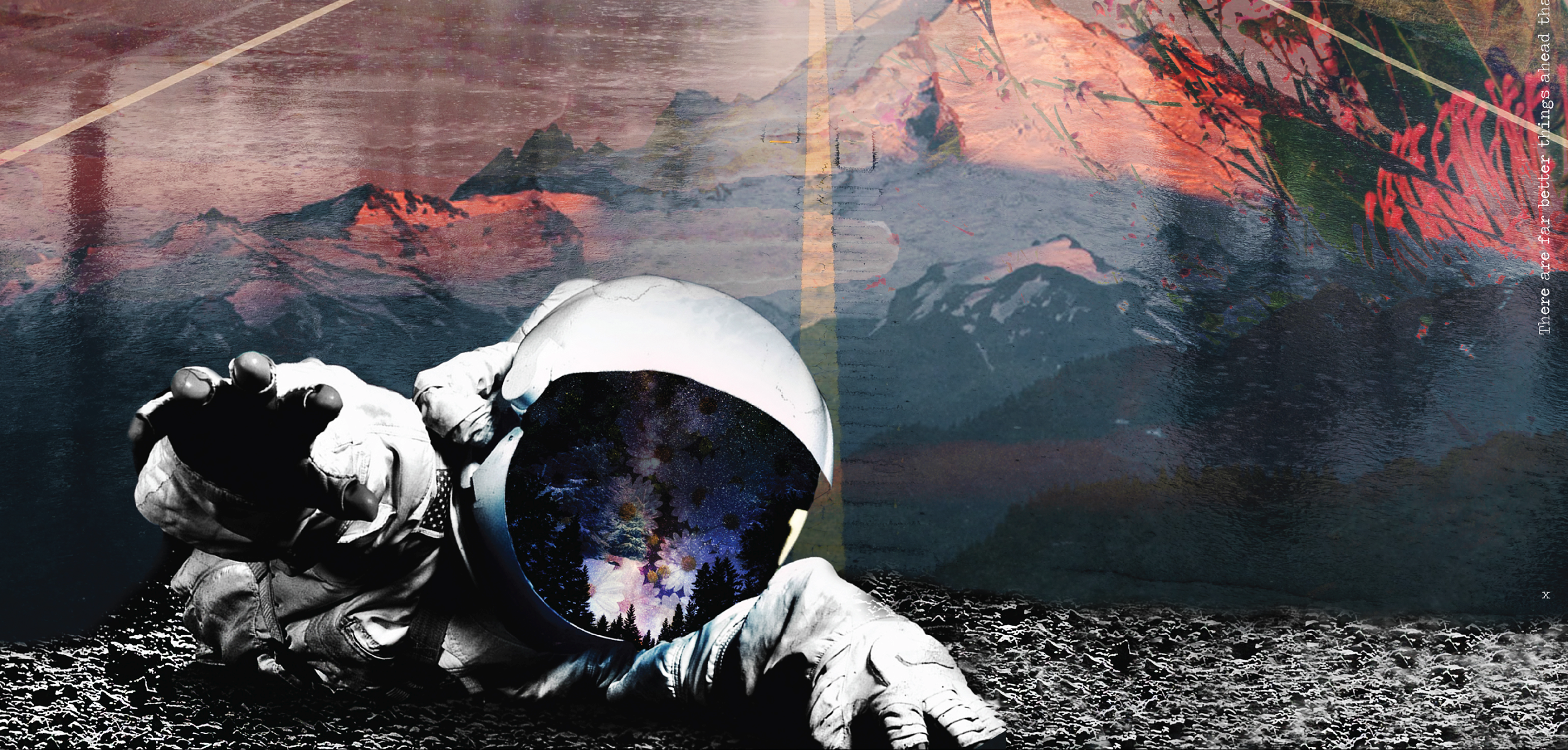 "The Dreamer" by Nicole Potgieter.
---
MARNIE G.-VITULLO, Programmes Manager, International Council of Design
Based in: Montréal, Canada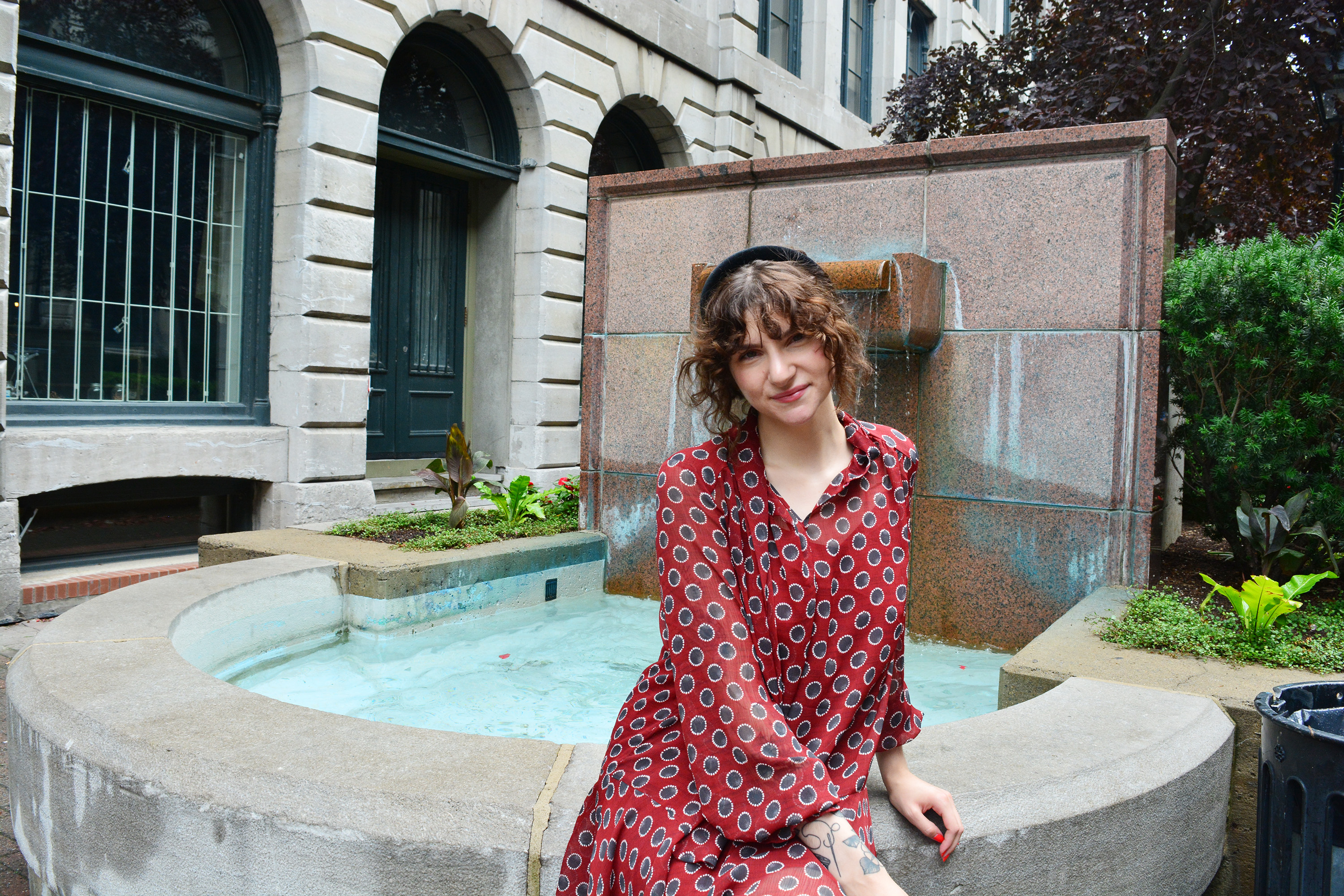 Marnie is a born-and-raised Montréaler who speaks English, French and Italian and who serves as the ico-D Liaison to the Adobe Design Achievement Awards and its accompanying mentorship program. She oversees judging aspects of the competition, liaises with the ico-D Education community and makes sure that mentorships with students happen according to the highest international standards. She's a recent art history grad from Concordia University and has been published in a variety of Montréal-based academic journals, exhibition catalogues, and internet think-pieces exploring technology, identity, fashion, and style.
Marnie is cheering for:
Virtual Body by Marie Dommenget (HAW Hamburg; Fine Art – Graphic Design / Print).
I enjoy the complexity of this work and how it explores the intersection of the body and the digital world. With today's ever-growing digital landscape, we sometimes forget the ways in which we move and navigate through it. This project can serve as a little reminder of the paths we leave behind in the digital sphere, and how we shed little digital traces of ourselves along the way.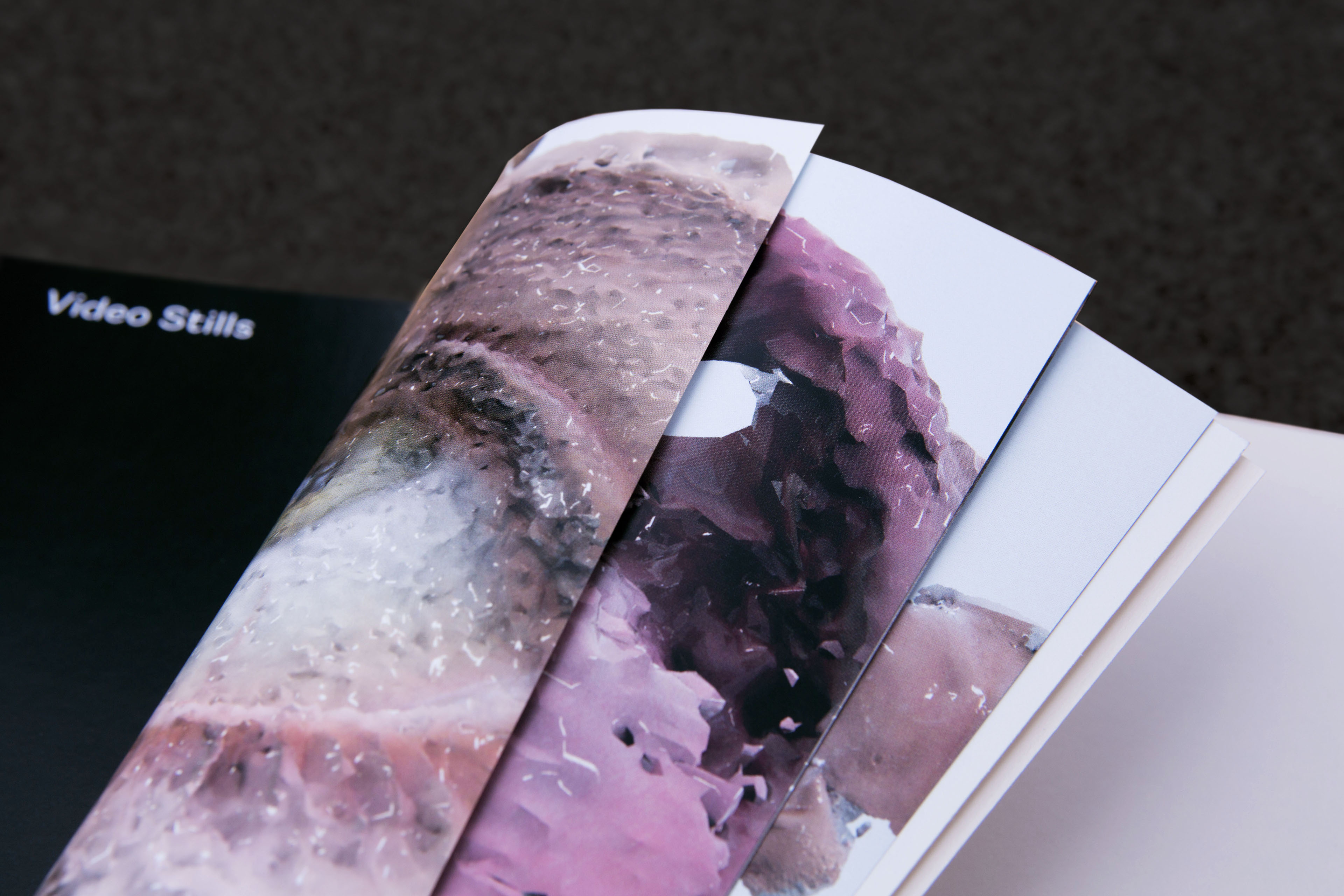 "Virtual Body" by Marie Dommenget.
---
MATHIAS VOGEL, Creative Director, LABOR digital
Based in: Mainz, Germany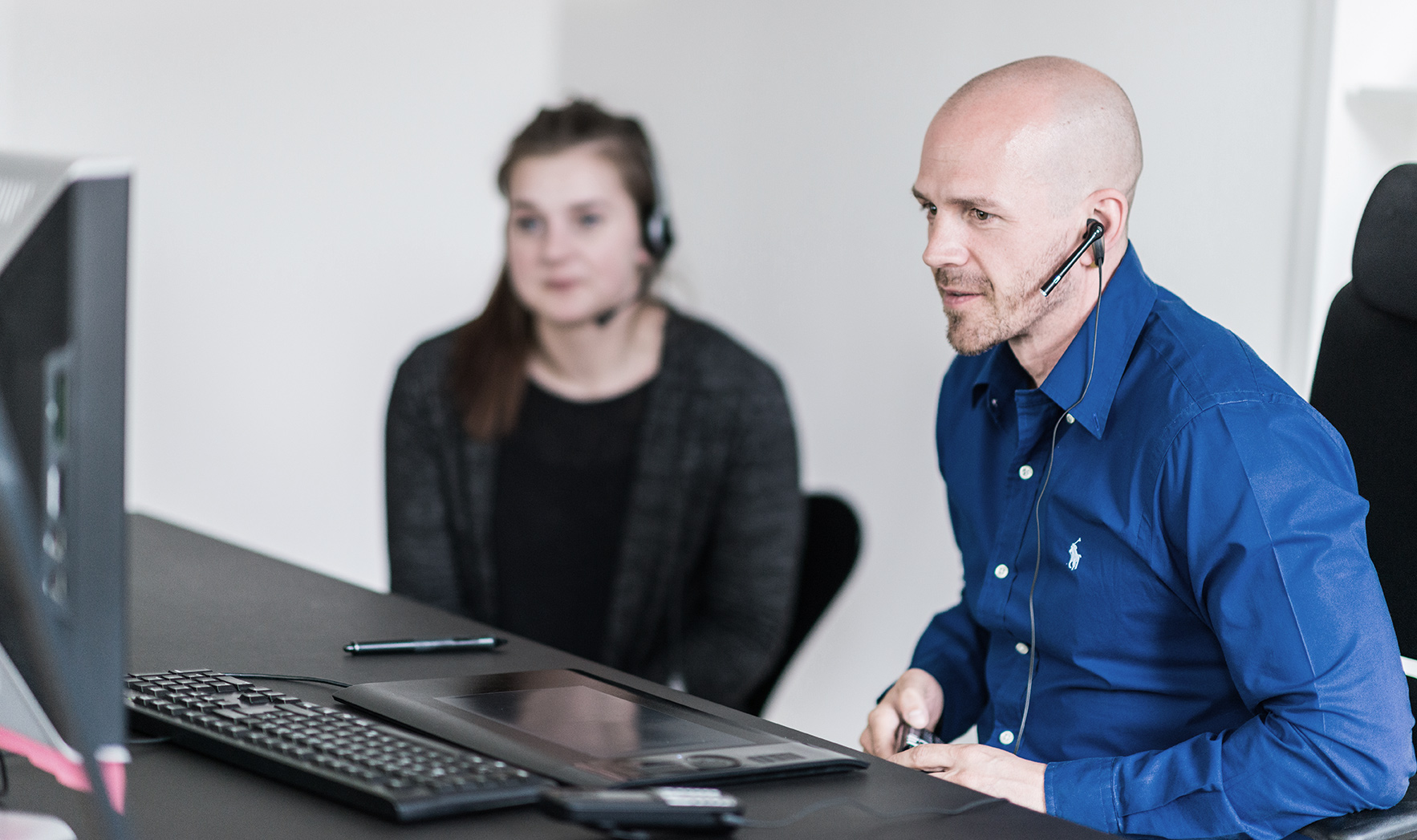 Mathias and the LABOR team haven't just kept the Adobe Design Achievement Awards running behind the scenes, year-round, for 12 years now; they've also been busy building a world-class agency, doing design, development, and marketing work for all kinds of clients. But Mathias says he has a special connection to the Adobe Awards; winning the 2006 print category with his teammate (and LABOR co-founder) Stephan Powilat was "a big career boost for us. It´s great to see all the new students out there now benefitting from the program. Working on the Adobe Awards is inspiring – we see so many talented young people, taking risks. So much passion and great innovation. That's something you don't always get to sell your clients in your day job, and it makes me a little jealous."
Mathias is cheering for:
Winfried by Chris Vogt, Jana Lenhard, and Victoria Sandvoß (DHBW Ravensburg; Social Impact – Video Editing / Post-Production / Animation / Motion Graphics).
I'm a big fan of this hand-animated short film. They've created such a unique sadness with the visual style and music. A life journey, step by step on the personal search for happiness… carrying around the box… the stuff you seem to need in life…. or not?
It´s nicely positioned in the social impact segment, competing with concepts and ideas that make our world a better place. Luckily, I'm not a judge so I don´t have to officially make a tough choice, but it's already my personal winner.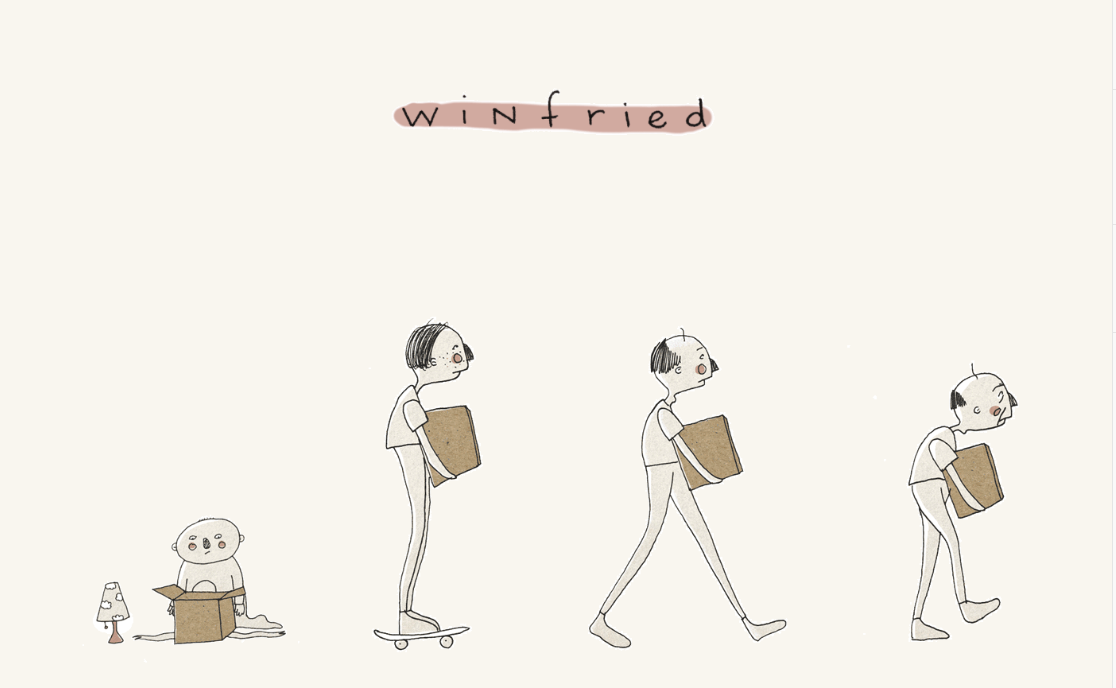 "Winfried" by Chris Vogt, Jana Lenhard, and Victoria Sandvoß.
---
LISA TEMPLE, Community Engagement Manager, Digital Media, Adobe
Based in: San Francisco, CA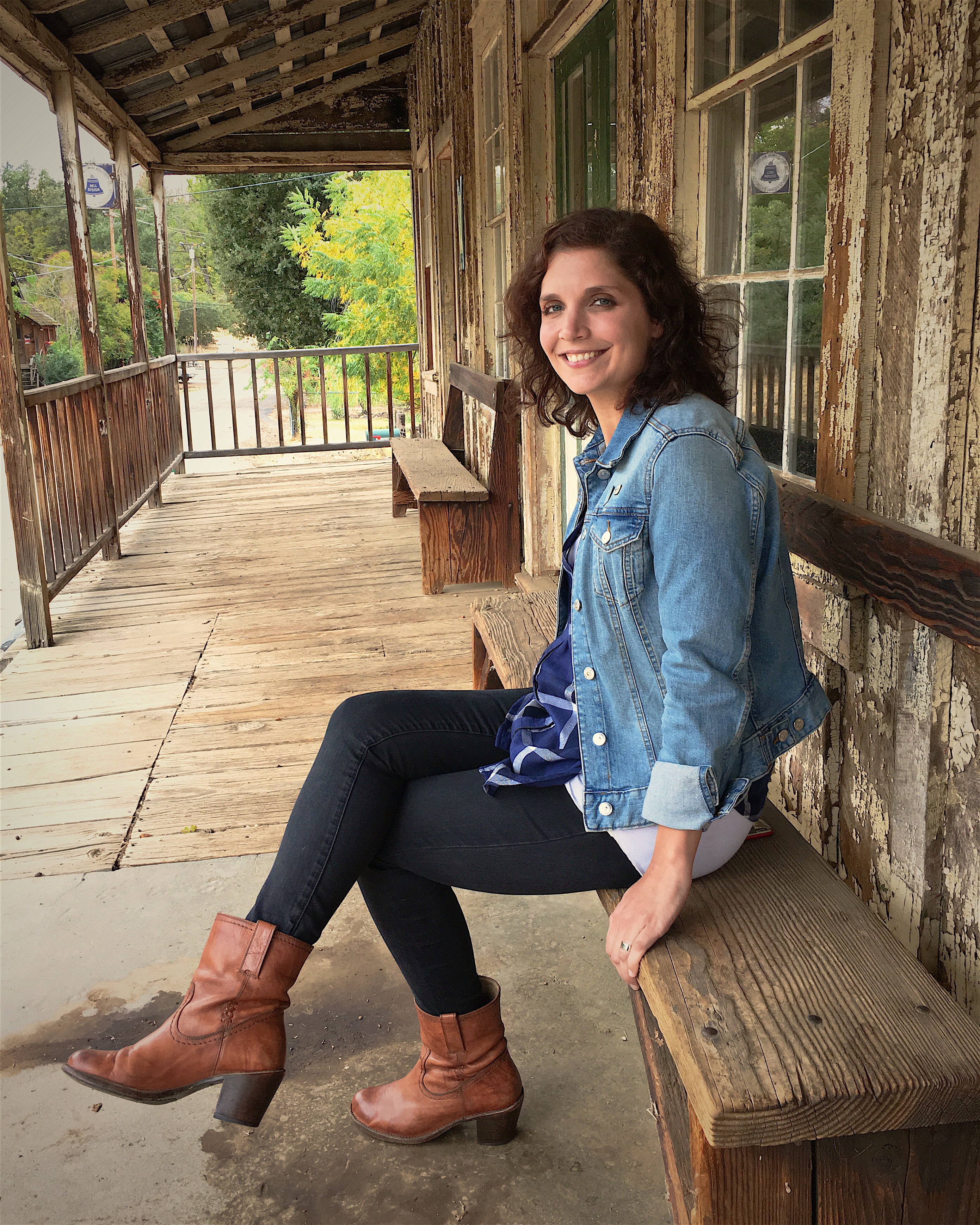 Lisa is a "community innovator" for Adobe's Digital Media Business. Originally from Detroit, Michigan, she now leads programs like the Adobe Design Achievement Awards and spearheads forward-thinking partnerships and initiatives like the Adobe Studio at 1240 Minnesota Street: a reverse residency for Adobe staff with San Francisco artists. She's spent her 20-year professional career with one foot planted in the tech sector, and the other firmly in the arts; she got her start as a museum educator and exhibit developer, she's worked in brand, in e-commerce, as a professional musician – she's had a wild career journey! But there's nothing she loves more than working with creative people, and especially on projects involving students.
Lisa's cheering for:
Ahem. Well, first off – I'm so glad we're doing this again!
It's really hard to do, but then on the other hand… it's really not so hard at all. There are sooo many great semifinalist entries in this year's competition (there are every year, actually). These students have all taken a big leap – they've put themselves and their work out there, they've asked for feedback, they've taken that feedback, they've done bold things, and they're on the path to launching their careers. They all inspire me.
But I get it – this exercise is about picking ONE entry. So this year, I pick…
Three. Sorry.
"Guise" Drag Queen Portraits by David Ayllon (Savannah College of Art and Design; Fine Art – Photography), People of Color: Season 2 by Joel Isimeme (Liberty University; Social Impact – Photography / Print / Illustration / Graphic), and Afro Indy Dandy by Alena Gelen (Stellenbosch Academy of Design and Photography; Fine Art – Photography).
I love all of these bold, beautiful portraits. I want to see more work like this. It's so exciting to discover emerging creators who are fearless, with clear viewpoints and developed ideas and aesthetics.
I like that these entries celebrate different shades of "beautiful". We live in a big world – this competition is a testament to that – we are not all the same. We are beautiful in our differences. Personally, at this moment in history, I can't get enough of this message or of the beauty I see here.
In particular, I like the succinct and effective way David talks about his work, with quotes like, "I've always been drawn to larger than life characters, real or fictitious, and my goal with this work is to create worlds and situations for these drag personas to embody that are as exaggerated and strange and beautiful as they are."
(After all – how you tell the story of your work is nearly as important as making the work itself!)
It is strange, and it is beautiful – and I think it can win because of that. Students who take risks stand out. And this one – these three – stood out to me.

L to R: "Guise: Drag Queen Portraits" by David Ayllon, "People of Color" by Joel Isimeme, "Afro Indy Dandy" by Alena Gelen.
---
There they are – our program team's picks for 2018! But remember: only the official judges will have say over who the real Finalists and Winners will be…
The panel convenes August 10 – 11, 2018 in San Francisco; tune in to @adobeawards / #adobeawards on social to sneak a peek inside the judging room!