"Persistence=success": ico-D interviews 2015 mentor Jay Taylor about the Adobe ico-D Mentorship Programme
For this interview, ico-D asked Jay Taylor to discuss his experiences as a mentor:
1) What do you do everyday as an illustrator, and why do you do what you do?
My time is split 50/50 between freelancing as an illustrator and running the Fine Art & Illustration degree at Coventry University. This balance can be challenging at times but I've found they feed well into each other, allowing me to maintain a certain level of autonomy in my career but with the stability (and human interaction) of what a 'normal' job brings.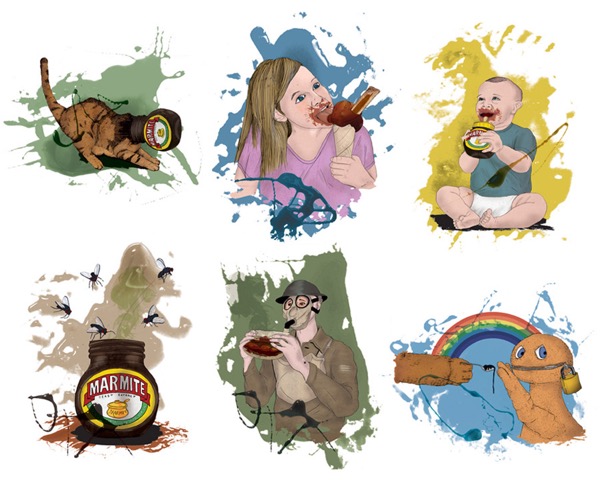 2) Tell us a bit about your path to becoming a professional illustrator and some of the challenges you faced.
I'm a big advocate of naiveté. I got to where I am through blindly pursuing what I wanted to do without consideration of conforming to a safer career path. I try to never take things personally, so rejection was never a stumbling block and allowed me to follow this path without concern of other's opinions.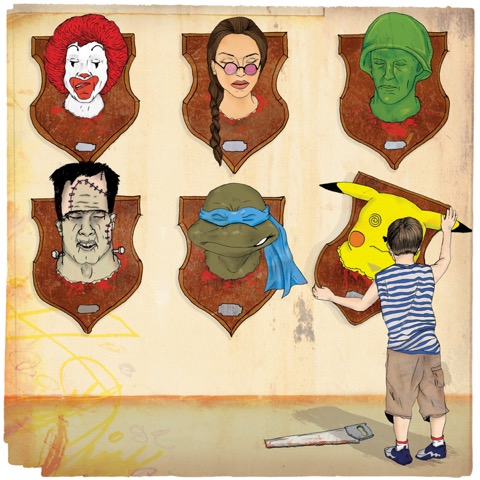 Once I graduated in 2005, I took my portfolio and showed my work everywhere I could and didn't get anything for 6 months. Then I got my first commission with the Guardian newspaper and it steadily grew from there. Within two years, I went full time as an illustrator. After 4 years freelancing full-time, I was tired of my own company and got the opportunity to supplement my illustration job teaching at Coventry University part-time and this is what I've been doing for the past 4 years.
3) How has becoming a mentor fit into this overall path?
I know how difficult it is to form a career in illustration, but I also know how possible it is to achieve with persistence. Helping others with the same enthusiasm and passion as myself is extremely rewarding. There are people producing great design work who are struggling to get their foot in the door because of anxieties around how to promote their practice. I like to think I can help alleviate the concerns around working as an illustrator and encourage new artists to be proud of what they do and turn their passions into a functioning career.
4) Can you describe what the mentorship process involves (mode of communication with mentee/ frequency of contact/ cultural context)?
Firstly, I get the enjoyable task of looking through all the entries for the mentorship. I tend to filter down to illustration/art entries, since that's where my specialism sits. I look out for students with bags of potential and passionate subject matter, rather than those who already have a body of work that is ripe for industry.
"With the one-to-one Skype sessions, I try and focus on pushing the work into a more idiosyncratic place and encourage deeper thought and conceptual approaches to the pieces. My current mentorship student, Allison Conway, is based in the US, so I can pass on ideas about how she can promote herself internationally and teach her about opportunities here in the UK, where I'm based. This international mindset is essential for this generation of image-makers."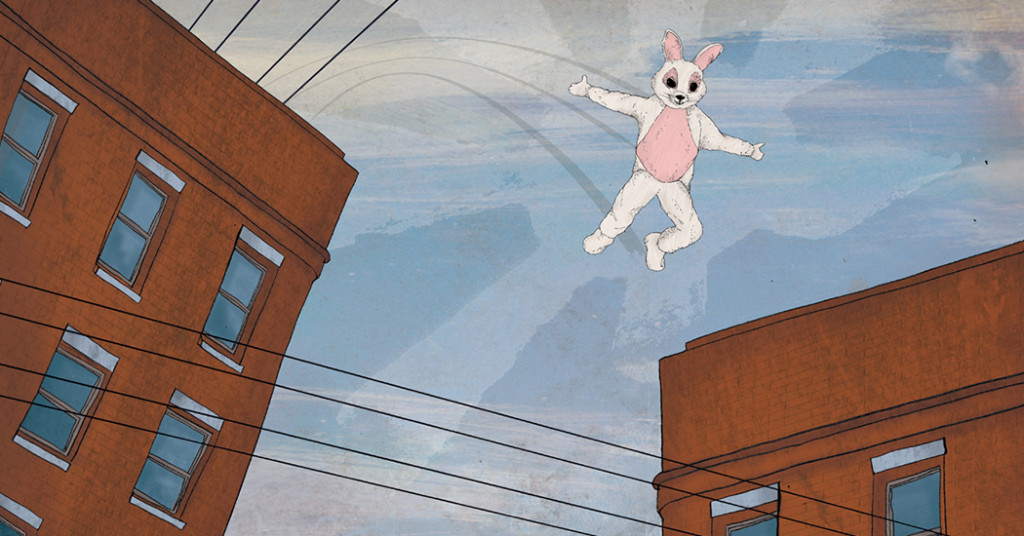 "Illegal Cocoa Farming" was the Semi-final entry by mentee Allison Conway (Savannah College of Art and Design) for ADAA 2015.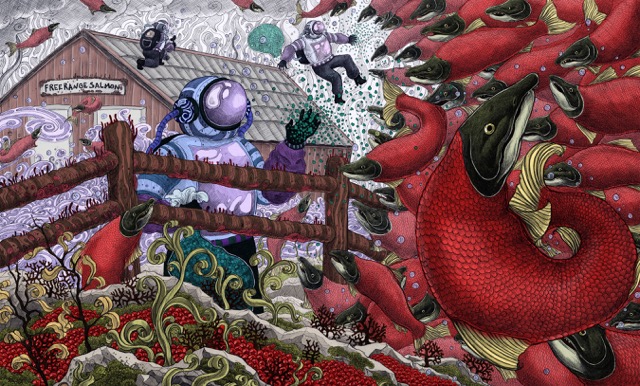 As part of her 5/5/5 mentorship with Jay Taylor, aka "Scribblejay," Allison Conway created "Free Range Salmon" in 2015. See more of Alison's work here: www.allistrations.com.
5) What benefits do students get from being part of the mentorship programme? What key values do they garner for their designers' toolkit?
I found there is a noticeable difference between an academic education and an industry education. I think they both play an important role in a creative career but many 'tricks of the trade' don't get imbedded into course content.
I've found running an illustration course at a University difficult with regards to getting the balance right between theory and practice. Increasing fees here in the UK has put a stronger emphasis on producing students ready for the job market which means there is a pressure to build the course around solid professional practice rather than nurturing experimental approaches. The mentorship provides the time and relationship to have more of a conversation around a student's practice rather than just focusing on the pressures of getting work.
6) How has mentorship changed you as a designer?
It keeps me inspired. At 32, I've been in the industry 10 years now, so I've become one of those boring 'established' people. It's easy to become stale and rely on past successes. Working with young people full of enthusiasm and drive reminds me of how I started out and functions as a reminder to keep the hunger and passion to do what I love. Working with students also keeps me in the loop of what 1000 new social media sites I should be signed up to.
7) Tell us about a unique pairing that surprised you.
Persistence = success. It sounds like something from a cheesy self-help book but it's something that I've seen ring true throughout my years in education (and with my own career). The people that I see in the studios everyday; the ones that respond well to critique and push their practice; the ones that are always getting rejected but carrying on; these are the people that I consistently see becoming successful, regardless of natural talent. Some students sit there pondering, waiting for that elusive 'AHA' moment, but it's a myth. Building a body of work is an organic process that is just the result of an accumulation and rejection of processes.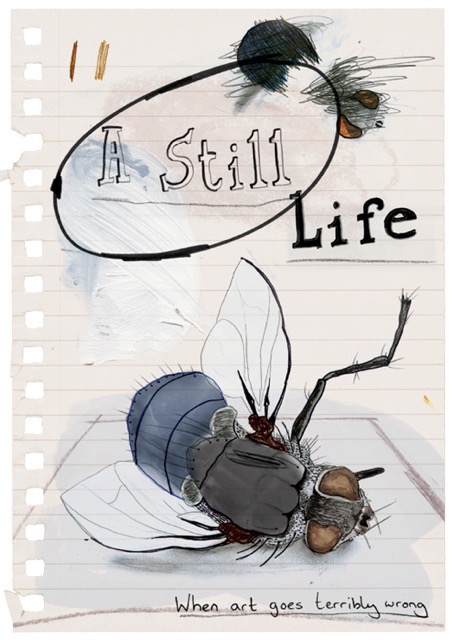 8) Would you say the Adobe ico-D mentorship pairing creates an experience that leads to an ongoing conversation?
The illustration world is one that I love. It's full of the nicest people but people who are also maybe too nice for their own good. There's a tendency to devalue illustration because it's an enjoyable thing to just do—for the love of it, and there are companies out there taking advantage of this. I encourage pride and a little bit of stubbornness in one's practice in order to progress the discipline. If all illustrators are encouraged to value their practice and stubbornly fight for fairer respect and recognition of the subject, it will benefit the entire discipline. This does mean making work that demands respect rather than playing to the stereotype of illustration as decoration, but this involves a shift in designers taking more risks with what they commission as well.
Jay Taylor is an illustrator and lecturer at Coventry University, working in the UK. His growing roster of international clients includes The Guardian, the Globe and Mail and Azure Magazine, to name but a few. For the past few years, Jay has paired with students as part of the Adobe ico-D Mentorship Programme. See more at www.scribblejay.co.uk).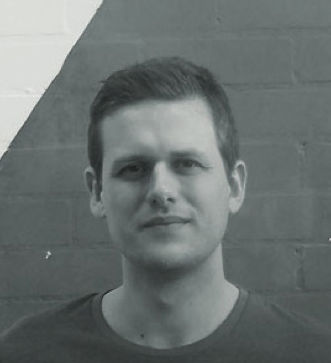 Illustrator and lecturer, Jay Taylor (UK).