Graphic designer and typographer. | Sagmeister & Walsh Inc.
ADAA Presenter in 2012 Toronto

Sagmeister by John Madere
"Good design is design that either helps people or delights people."
Stefan Sagmeister (born August 6, 1962) is a New York-based graphic designer and typographer. Sagmeister co-founded a design firm called Sagmeister & Walsh Inc. with Jessica Walsh in New York City. He has designed album covers for Lou Reed, OK Go, The Rolling Stones, The Talking Heads, David Byrne, Aerosmith and Pat Metheny.
Sagmeister's work have been mounted in New York, Philadelphia, Tokyo, Osaka, Seoul, Paris, Lausanne, Zurich, Vienna, Prague, Cologne & Berlin.
Sagmeister received a Grammy Award in 2005 in the Best Boxed or Special Limited Edition Package category for art directing Once in a Lifetime box set by Talking Heads. He received a second Grammy Award for his design of the David Byrne and Brian Eno album Everything That Happens Will Happen Today in the Grammy Award for Best Recording Package category on January 31, 2010.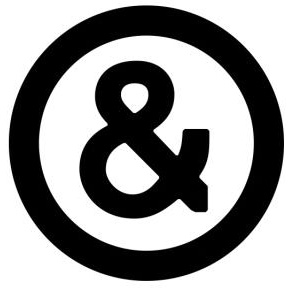 Sagmeister & Walsh is a NYC based design firm that creates identities, commercials, websites, apps, films, books and objects for clients, audiences and ourselves.
Sagmeister proceeded to form the New York based Sagmeister Inc. in 1993 and has since designed branding, graphics, and packaging for clients as diverse as the Rolling Stones, HBO, the Guggenheim Museum and Time Warner. Sagmeister Inc. has employed designers including Martin Woodtli, and Hjalti Karlsson and Jan Wilker, who later formed Karlssonwilker.
Stefan Sagmeister is a long-standing artistic collaborator with musicians David Byrne and Lou Reed. He is the author of the design monograph "Made You Look" which was published by Booth-Clibborn editions.
Solo shows on Sagmeister, Inc.'s work have been mounted in Zurich, Vienna, New York, Berlin, Japan, Osaka, Prague, Cologne, and Seoul. He teaches in the graduate department of the School of Visual Arts in New York and has been appointed as the Frank Stanton Chair at the Cooper Union School of Art, New York.
His motto is "Design that needed guts from the creator and still carries the ghost of these guts in the final execution."
Sagmeister goes on a year-long sabbatical around every seven years, where he does not take work from clients.
He has spent many years designing for the music industry. Several years ago he decided to dedicate 25% of his work to the art world, things like books and publications for galleries, another 25% to the scientific community, 25% to social causes, and the remaining quarter has stayed dedicated to the music industry.
Adobe Design Achievement Award poster | Art Direction: Stefan Sagmeister
 
At the Adobe Design Achievement Award ceremony in 2012 Toronto, Sagmeister presented presented the awards to student and faculty winners.

Clients include:
Corporate – Function Engineering, Standard Chartered Bank, Aishti Department Stores, 20/30 Apartment Building Beirut, Levis, P.F.O., Lobmeyer, Joik, HBO Studio productions, Toto, Energias de Portugal, AutoDesk, Adobe, Kunsthaus Bregenz, BBH ad agency, Publicis ad agency, IDEO, Sappi Paper, Red Bull, Vitra, Droga 5 ad agency, Crown Plaza, TBWA ad agency, Droog, BMW, Zumtobel Light systems 2003
Arts – Institute of Contemporary Art Philadelphia, Deitch Projects, Museum Plaza, Guggenheim Museum, Vilcek, Casa da Musica, Art Center Pasadena, NYC, Olympic committee, Public Art Fund, Dakis Jouannou, Arup, Dakota Jackson, Museum of Modern Art, Vorarlberger Landes Museum, AIGA, Design Exchange Toronto, Les Arts Decoratifs
Publishing & Editorial – Other Criteria, ArtAsiaPacific Publishing, Random House Publishing, Departure Vienna, Abrams publishing, Seed Magazine, The New York Times, .copy Magazine, Appleton Paper, Annual Reviews/MIT Press, NYTimes Magazine, Technology Review
Educational – Columbia University, School of Visual Arts, Massachusetts Institute of Technology, Rhode Island School of Design
Music – Lou Reed/Sister Ray Enterprise, Universal Music/Jay-Z, Warner Brothers Records Inc, Atlantic Records, Rhino Records, David Byrne/Brian Eno, Capitol records
http://99u.com/articles/5723/Stefan-Sagmeister-Life-So-Far
http://www.designboom.com/design/sagmeister-walsh-interview-and-recent-work/
http://www.sagmeisterwalsh.com
http://www.sagmeisterwalsh.com/work/
https://vimeo.com/user13893723
http://www.sagmeisterwalsh.com/about/
http://www.sagmeisterwalsh.com/answers/
https://vimeo.com/user13893723
https://de.wikipedia.org/wiki/Stefan_Sagmeister
http://blogs.adobe.com/education/2012/11/