Meet the international team of superstars that makes the ADAA such a special experience for students. And pssst – guess what? They all secretly have favorites in this year's competition, too! We asked them to come clean and confess: which entries from the 2017 Semifinalists are they rooting for in the final round? Read on to find out…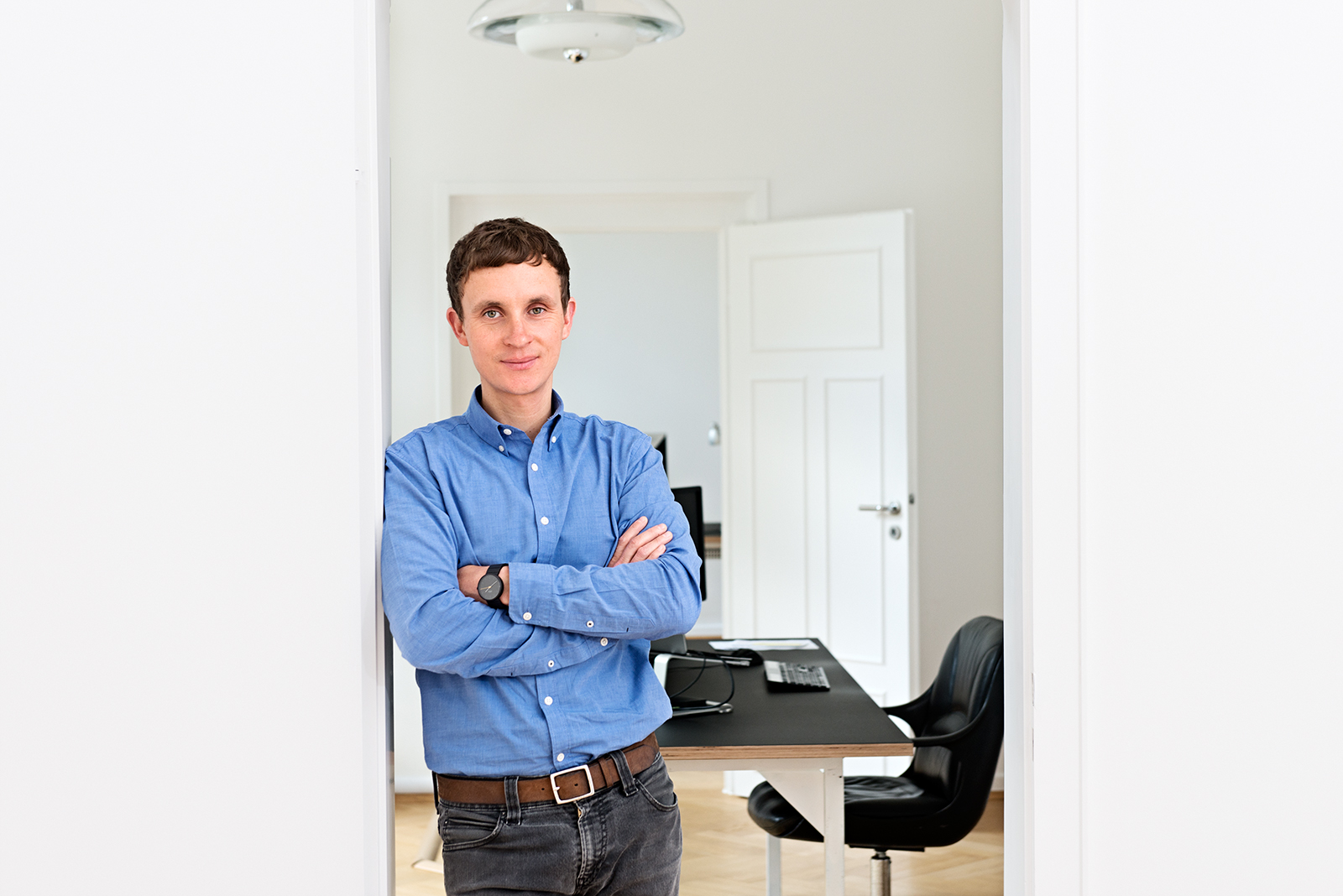 STEPHAN POWILAT, Creative Director, LABOR digital
Based in: Mainz, Germany
Stephan is a co-founder of LABOR digital, the agency responsible for producing all the creative and technology that makes the ADAA tick. Not to mention, he's a past ADAA winner himself (for Print Communications, 2006, with his LABOR co-Founder, Mathias Vogel)! Stephan also does design, software development, and marketing work for numerous and varied clients: from nonprofit organizations to political institutions to TV broadcast companies.
Stephan's cheering for:
"HANDLA" by Carl Mowitz, Louise Adolfsson and Isabel Sawtelle (Broby Grafiska, Sweden; Social Impact – Web / App / Game Design).
I really like the idea of adding a sustainability aspect to any kind of shopping experience. In this project, I see high-quality visual design and execution combined with a very strong concept. The designers evolve the idea of simply informing the consumer about what they're buying and make it interactive, taking it to the next level.
"Handla" by Carl Mowitz, Louise Adolfsson and Isabel Sawtelle
I can visualize how this would work in real life, in supermarkets and retailers. Most importantly, I would really like to try this app myself.
---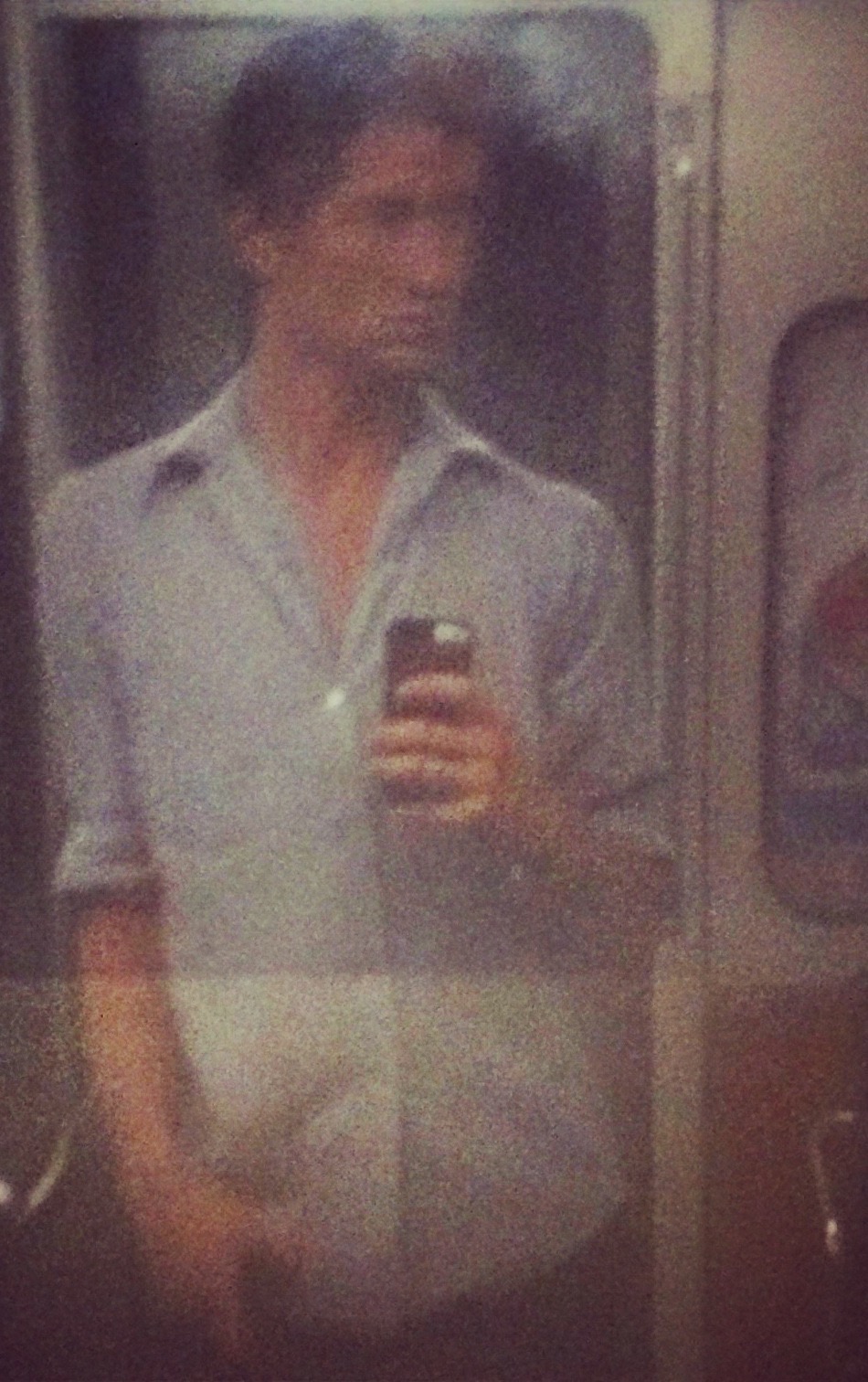 EMLYN NARDONE, Program Manager, International Council of Design
Based in: Montréal, Canada
Emlyn taught at the Huston School of Film and Digital Media at the National University of Ireland, Galway, for a number of years before moving to Montréal. He oversees all the judging aspects of the ADAA and runs the Adobe / ico-D Mentorship Program. If your entry didn't make it through to the semis, you can probably blame him… or then again, you can apply for mentorship and avoid that fate in 2018!
Emlyn's cheering for:
"Thru the Roof" by Berry de Groot and Bob Lemm (GLR: Grafisch Lyceum Rotterdam; Commercial – Video Editing / Post-Production).
As a native of Ireland, any music video featuring a Catholic priest giving baptisms in a bath of Bacardi Rum has my vote! For a student entry, this video looks ultra-professional and shows what amazing editing work can be done using Adobe Premiere Pro, Audition, and Photoshop.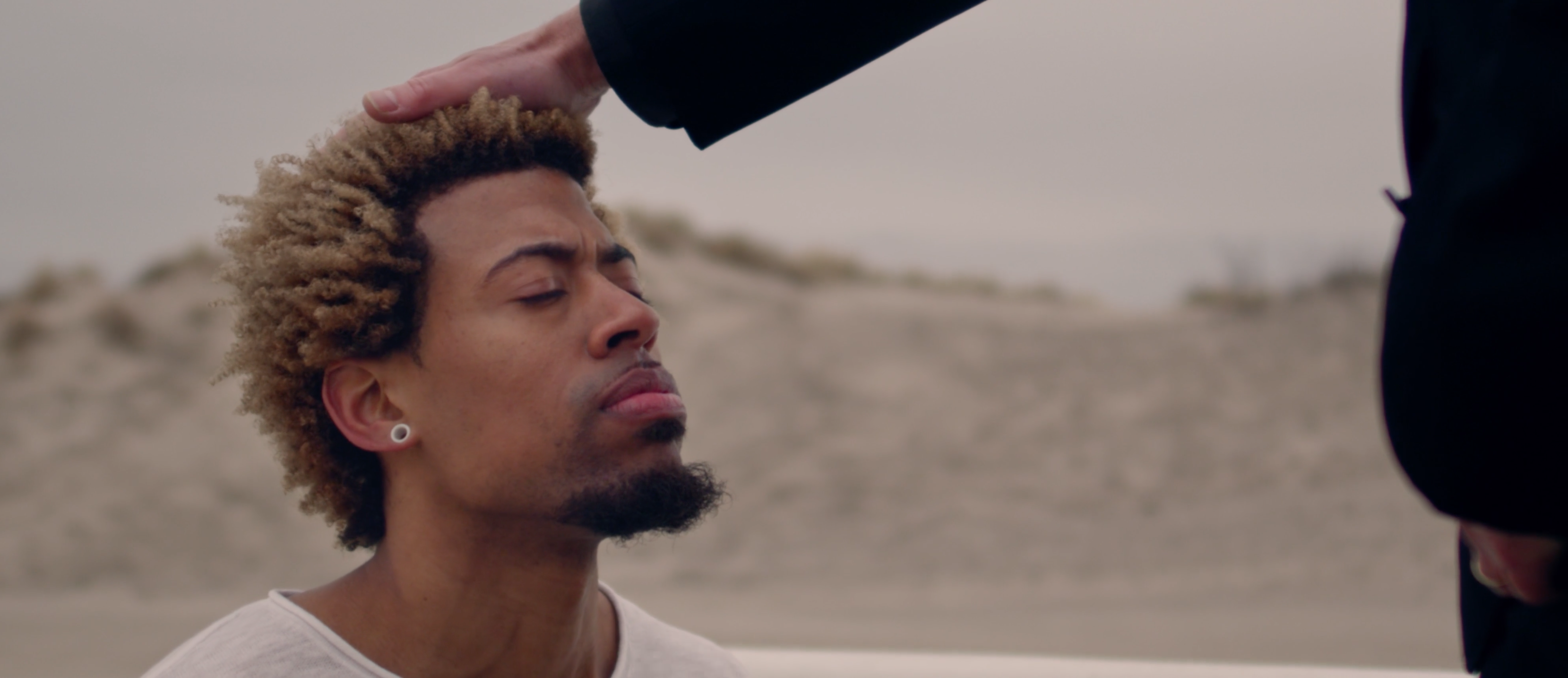 "Thru the Roof" by Berry de Groot and Bob Lemm
Shot using a RED Scarlet-MX camera, everything about this entry looks, feels, and sounds like the real deal. And while not exactly my genre of music, the track "Thru the Roof" by JudasAint has a great hook to boot.
---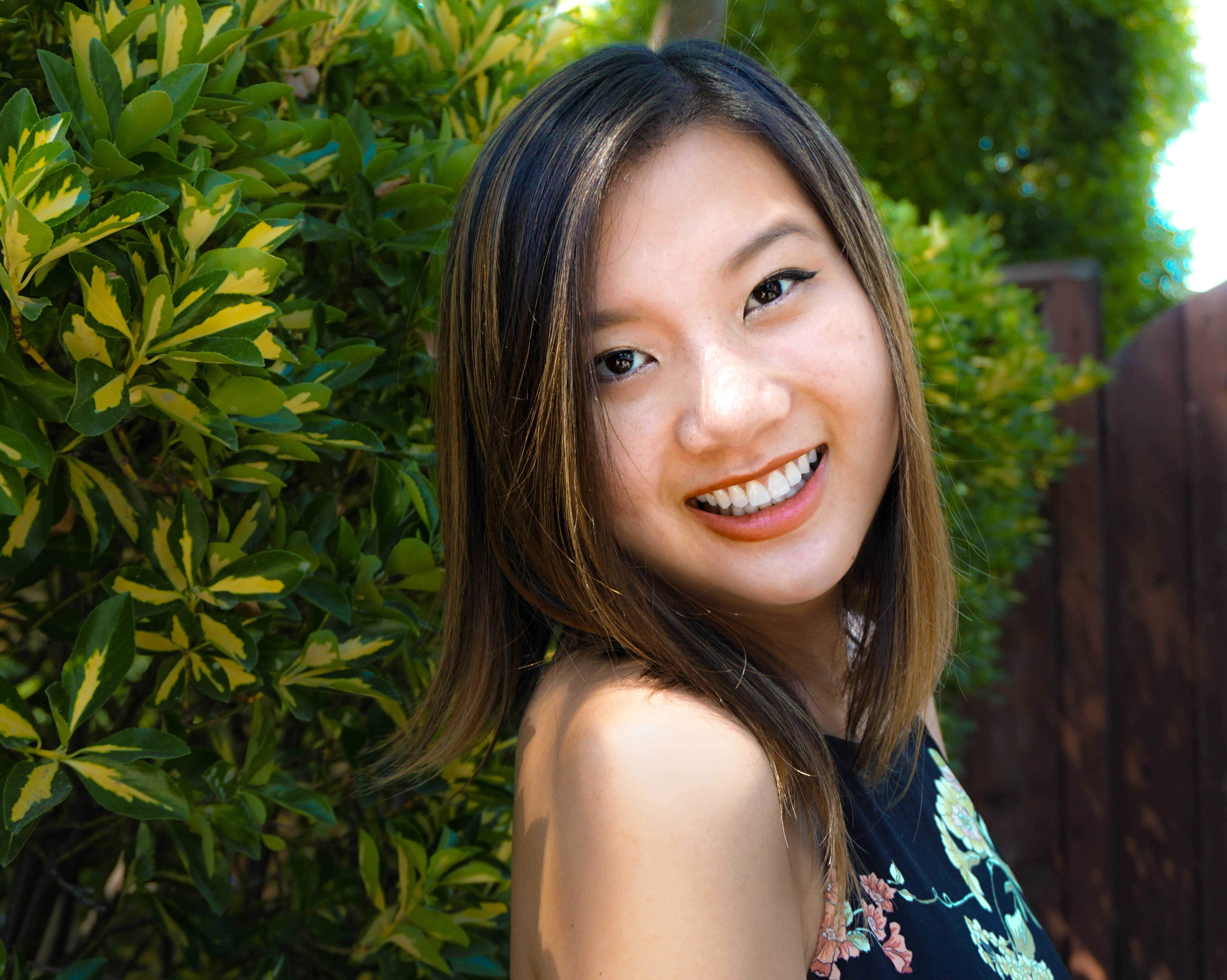 MACKENZIE BAKER, 2017 Intern, Education Institutions, Adobe
Based in: San Francisco, CA (until she returns to school at USC Iovine and Young Academy)
MacKenzie Baker is a maker. Whether she's creating illustrations, 3D prototypes, web designs, or clay sculptures, she loves the feeling of bringing something into the world that never existed before. Aside from working on a project that will refine the definition of artificial intelligence in education, she makes sure the ADAA team is up to date on what matters to students these days.
Mac's cheering for:
"The Hundred-Foot Journey" by Omid Seraj (Savannah College of Art and Design; Commercial – Animation / Motion Graphics).
The attention to detail in this piece is spectacular—from the flowers, to the spices, to the town, and of course to the iconic van. I especially love how Omid included his storyboarding and wireframe animations in his entry.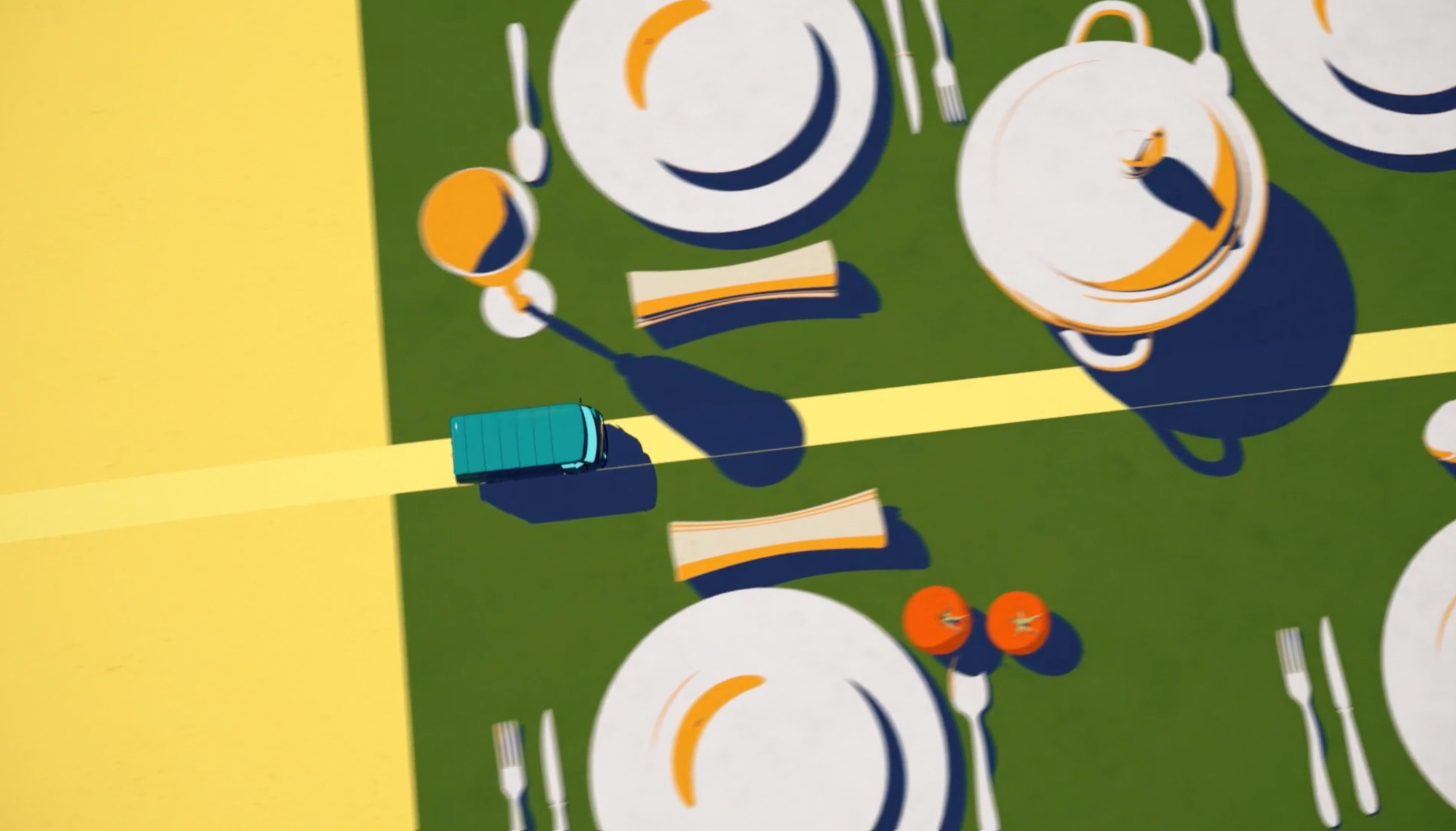 "The Hundred-Foot Journey" by Omid Seraj
The score complimented his animation, as well as his high-contrast color choices. The Hundred-Foot Journey is one of my favorite movies and I think this intro sequence captured its essence perfectly.
---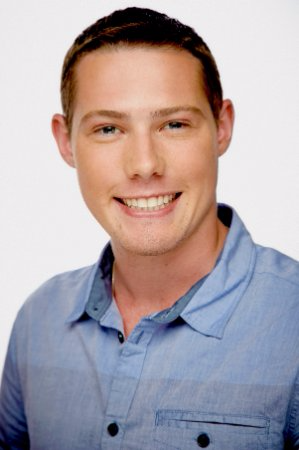 MAKSIM STARUBINSKIY, Marketing Manager, Adobe
Based in: San Jose and San Francisco, CA
Born in the Ukraine and fluent in Russian, Max is the Marketing Manager for Adobe Education's Student Business. Aside from helping get the word out about everything ADAA, he also leads programs like the Creative Club Network: a community Adobe fosters among students to teach, learn and create using Adobe tools. He is a graduate of the California Polytechnic State University, San Luis Obispo with a degree in Graphic Communication.
Max is cheering for:
"Art Deco Project", Lian Liu (George Brown College; Fine Art – Graphic Design / Print).
Each design in Lian Liu's Art Deco series has a specific tone to it, and a story to tell the audience. The attention to detail is very apparent and Lian constructs each design with unique textures, brushes, objects, and color palettes to capture the viewer's eye.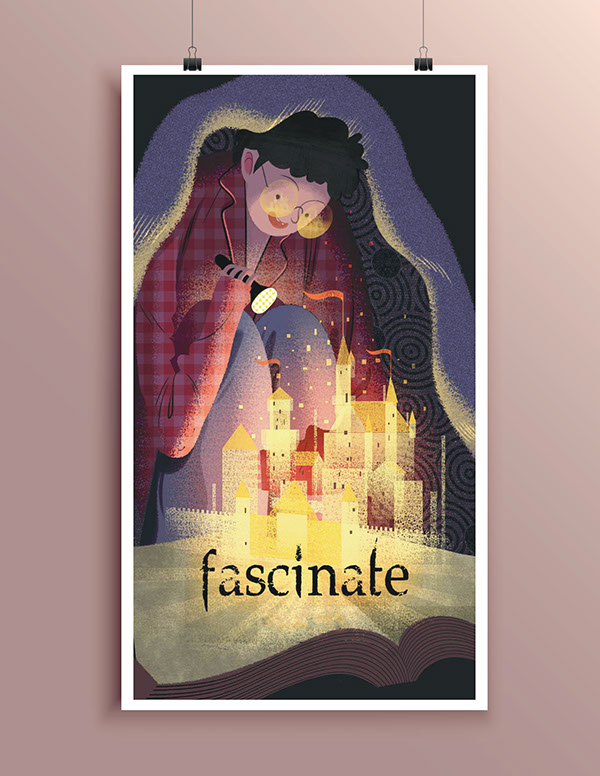 "Art Deco Project" by Lian Liu
When I look at each of Lian's designs, I truly feel the character's body language and facial expressions as they relate to the word represented.
---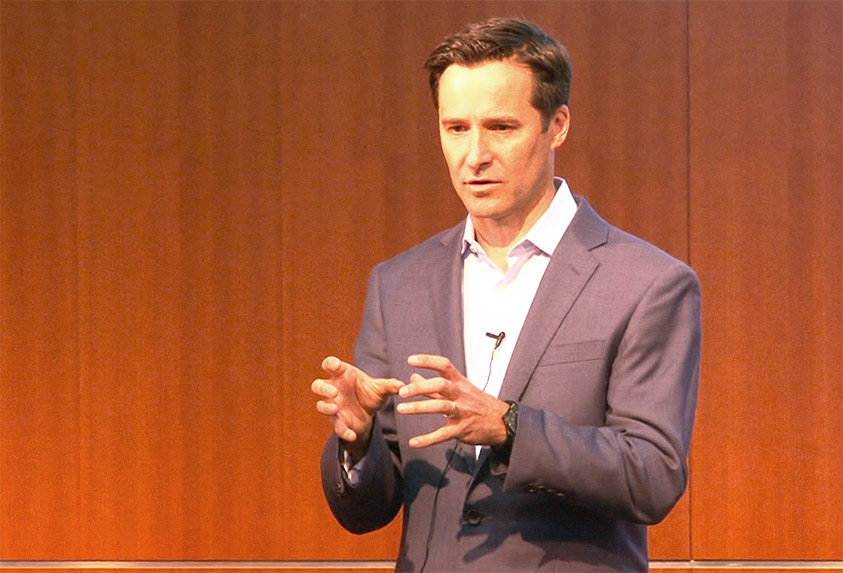 MARK RUPERT, Senior Director, Creative Cloud Product Marketing, Adobe
Based in: San Francisco, CA
Mark is the Senior Director of Education at Adobe. His team's mission is to inspire and empower the next generation to be lifelong creators. He's the "big boss" when it comes to the ADAA; motivating the team to execute on our vision of "launching student careers."
Mark is cheering for:
I have an 8-year old daughter and was especially drawn to themes that made me think of her and her future, such as Claudia Rodrigues' "Boy Meets Dog". Rose Ting-Yi Liu's "Eggy Sensitive" is also very close to home. I can imagine reading X. Vancai's "Four Seasons", Stephanie Stromenger's Smash Nova! and Danna Zhang's Garden Ghost with my daughter.
It's super hard to pick a favorite. I definitely don't envy the judges. With that said, this year I'm cheering for…
Kevin Lam's "Unstoppable" (Art Center College of Design).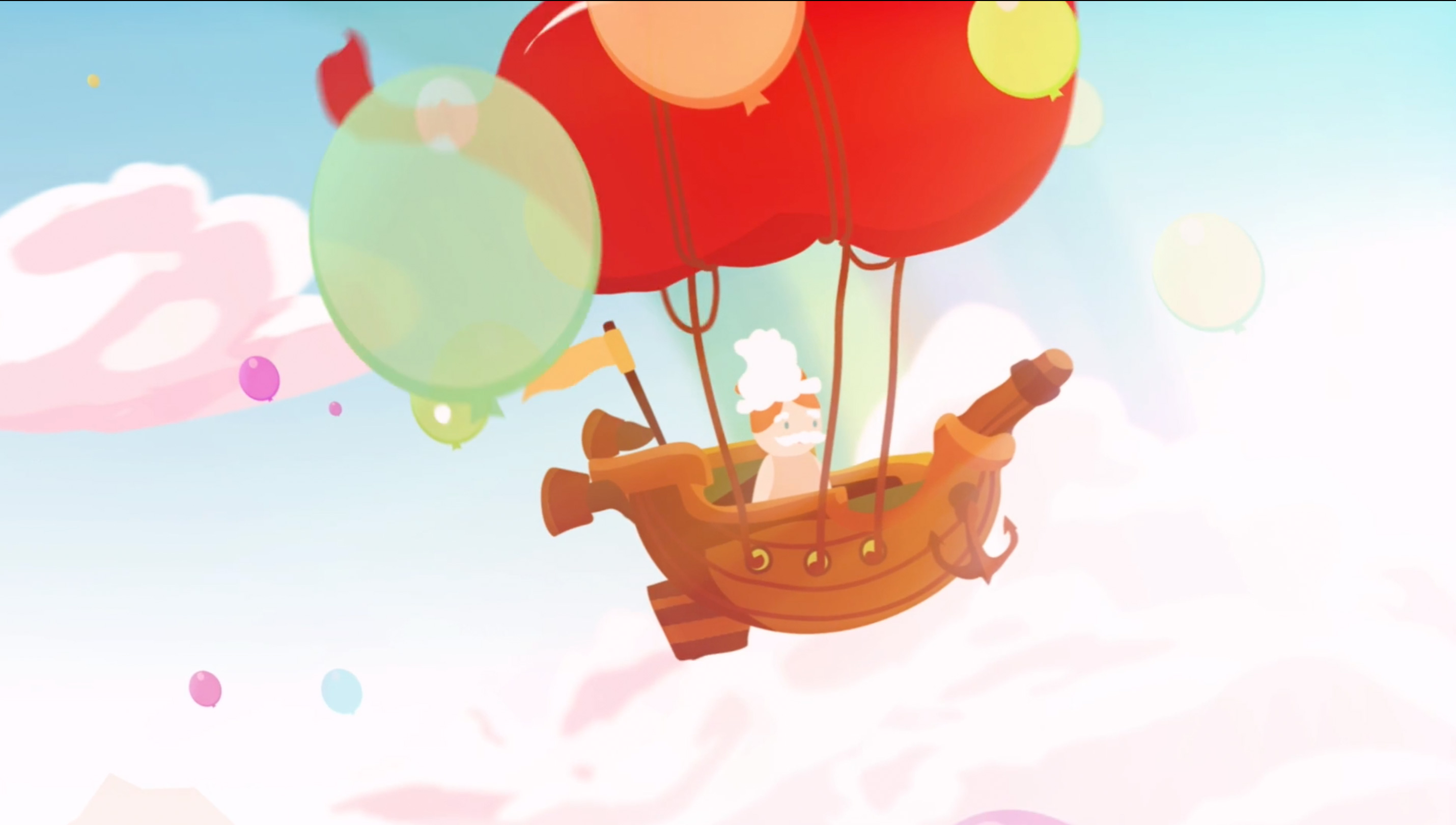 "Unstoppable" by Kevin Lam
How can you watch this without smiling, cheering and crying? I showed it to my coworker yesterday and she teared up at the office. I think we both needed a moment! Plus, it is so close to home for me. My dad was a rocket scientist and he has instilled his interest in space in my daughter. She and I are both psyched about the solar eclipse on August 21st. And my daughter loves writing and illustrating books more than anything in the world. I witness the scene at the end of Unstoppable in my house every single day. I could, and will, watch it over and over again. Thanks, Kevin, for that! And, thanks to all of you for submitting such amazing work.
---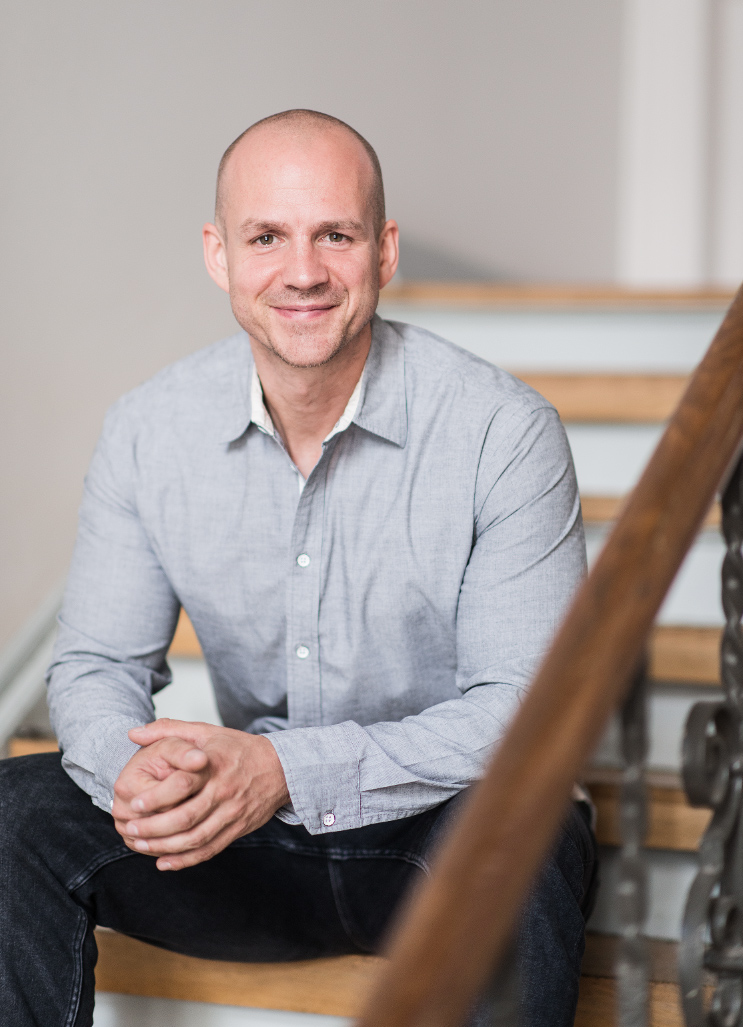 MATHIAS VOGEL, Creative Director, LABOR digital
Based in: Mainz, Germany
Mathias, his LABOR co-founder Stephan, and their entire team don't just keep the ADAA competition running behind the scenes, year-round; they also do a lot of design, development, and marketing work for all kinds of clients. But Mathias says they have a special connection to the ADAA; winning the 2006 print category with his teammate Stephan was "a big career boost for us. It´s great to see all this new student talent out there now that will benefit from this program."
Mathias is cheering for:
"BLANK" by Jaejin Bong (Dankook University; Commercial – Web / App / Game Design).
I really like the concept of this app. You're looking for something special, this service will help you! It´s simple and straightforward: I like that.
The visual aspect is amazing. Great interface, strong illustrations and a clever way of combining the logo with the main function. Every single detail was developed with a lot of passion; I love the animated category characters. They're fun and make this app an experience.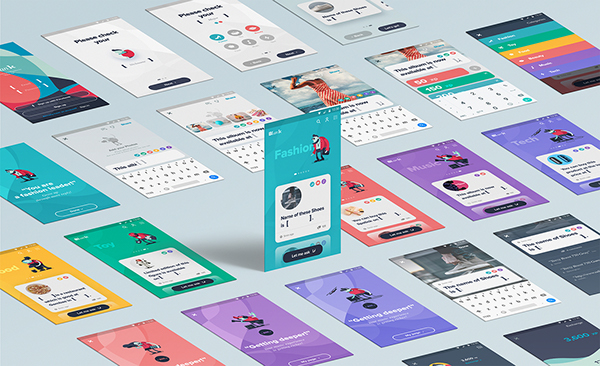 "Blank" by Jaejin Bong
Overall, there's a nice balance in the design, leaving both room for app functions and user content. That´s not easy to do, but it's done well here.

The project presentation is so important and again, Jaejin did a great job. It´s a dynamic journey, a good mix of concept screens and animated elements. Thanks a lot for this inspiring project!
---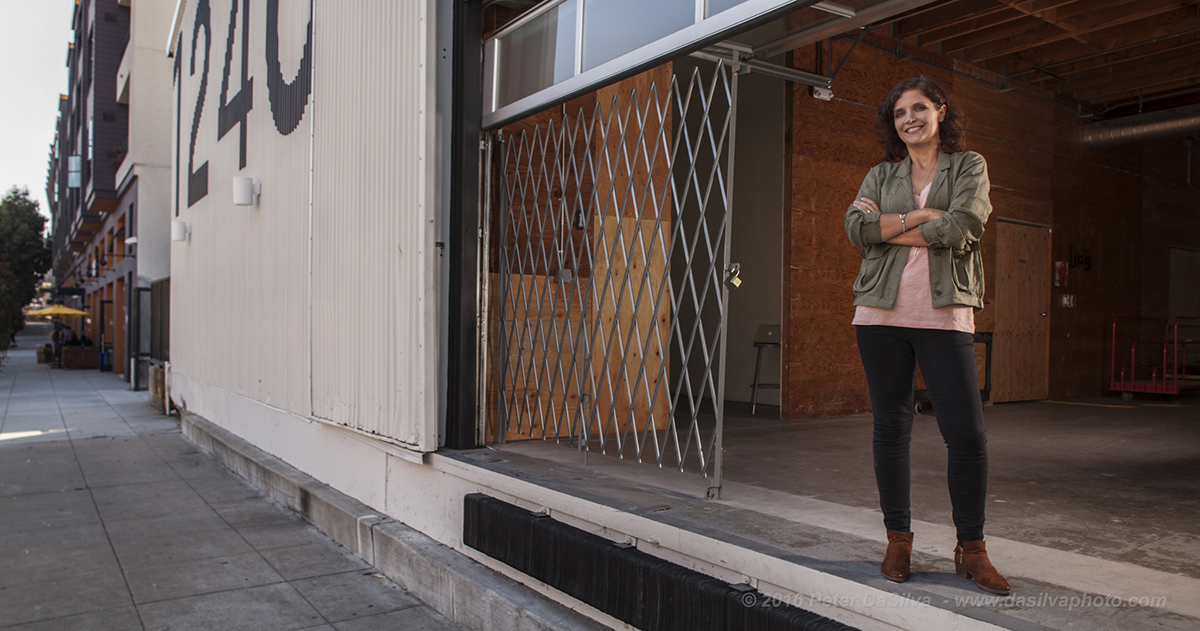 LISA TEMPLE, Community Engagement Manager, Digital Media, Adobe
Based in: San Francisco, CA
Lisa is a "community innovator" for Adobe's Digital Media Business. She leads programs like the ADAA and spearheads forward-thinking partnerships and initiatives like the Adobe Studio at 1240 Minnesota Street: a reverse residency for Adobe staff with San Francisco artists. She's lived her entire professional life with one foot in the tech sector, and one foot in the arts; she got her start as a museum educator and exhibit developer, she's worked in brand, in e-commerce, as a professional musician – she's had a wild career journey! But there's nothing she loves more than working with creative people, and especially on projects involving students.
Lisa's cheering for:
I feel like I get to break the rules; I mean, this blog post was my idea. Can I please break the rules? Please?
Basically, I've been talking to so many students this year; I really am cheering for all of them. All their entries. Even the ones who didn't make the semis; I'm cheering for those students, too. I'm cheering for them to go out there and get it! Keep putting yourself and your work out there. You'll never launch your career if you're afraid to step on to the launchpad. Failure is part of the process. Feedback is part of the process. Criticism is part of the process. They all lead to takeoff.
But fine – if you're telling me I have to pick just one, I pick…
"Meow: My Nonfiction Book Project About the Domestic Cat" by Vernessa Himmler (HAW Hamburg; Fine Art – Illustration). Vernessa's got style. She's got a personal brand, and that's unbelievably important for a successful career. It's equally important and sometimes even more important than having great technical skills. You can be the very best illustrator in the world, but if you can't convey how good you are – if you can't tell your story, and get people to connect with your work – someone who can do those things will mow you over. Even if they aren't as "technically good" as you.
"Meow: My Nonfiction Book Project About the Domestic Cat" by Vernessa Himmler
And I really don't like cats at all. Really. But I would buy Vernessa's book. And a lot of the stuff on her Instagram, for that matter. So – kudos!
Just so you know, though…
Sean, Jomari, Siladityaa, Adam, Annie in Savannie, Dan, Aqil – ALL OF YOU – I'm rooting for you, too.
---
So, there you have it – the cat's out of the bag on who our ADAA team is cheering for. But only the official judges will have say over who the real ADAA Finalists and Winners will be…
Stay tuned until August 25, 2017 for the big announcement!