Principal and Creative Director | Tolleson
"Good design is clear thinking and clear thinking is good for business."
Tolleson Design is a creative agency located on San Francisco's historic Jackson Square. Throughout their 31 years, they've delivered branded experiences at a range of marketing touchpoints for clients large and small around the world.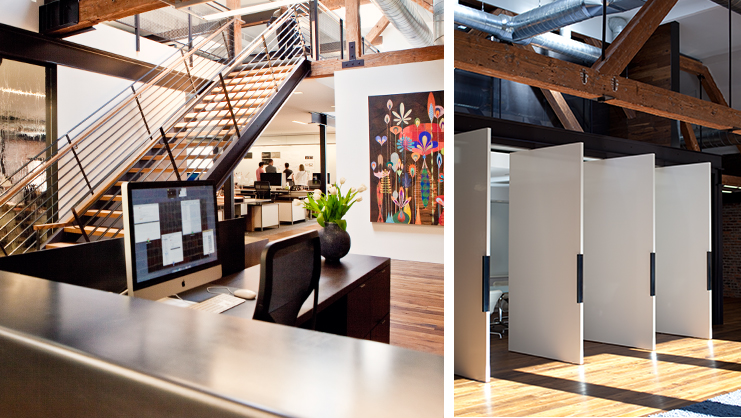 In the course of the studio's 30+-year history, Steve Tolleson can count among his clientele a notable group representing a broad range of industries and interests. From Adobe and Cisco in technology and Gilead in science, to Sephora and Steelcase in the consumer segment, and Nike, EA and Cartoon Network in sports and entertainment, Tolleson commands a breadth of experience uncommon for a studio of its size. They patched together an amazing team of talent and creativity.
In 1999, Princeton Architectural Press published a monograph on the Tolleson studio titled SoakWashRinseSpin. The book has become an industry standard as it chronicles the studio's unique problem-solving methodology as evidenced through examples of its exceptional creative work in the categories of corporate / brand identity, packaging, environments, interactive media and annual reports.

Adobe Creative Cloud
In collaboration with Adobe Studio, Tolleson was tasked with creating the visual expression of the Creative Cloud. Our goal was to create an image that conveyed the groundbreaking concept of untethered creativity. It also needed to integrate the comprehensive Creative Suite 6 experience and speak to the collaborative aspect of the cloud. Above all, it had to be visually stimulating. The creative spirit is what motivates Adobe to develop products that expand possibilities and unleash potential. Put simply, Adobe enables creativity. With the Creative Cloud, Adobe has revolutionized the creative process, empowering users to harness their ideas anytime, anywhere. Combining application, service and collaboration into one subscription-based platform, it's a glimpse into the future of content creation. For Adobe, it's just the beginning.
Adobe Lightroom 5
signature identity
For the release of Lightroom 5, Tolleson and Adobe sought to create a signature identity to match the power of the program. While the goal was to work within the Adobe CC mnemonic language, the lettering had to employ light and photography in an ambitious form. Moreover, the final composition needed to elicit a sense of awe and disbelief without straying from the natural limitations of what could be captured in camera.

Gap Brand Refresh
The Gap logo is an iconic and invaluable corporate asset. In recommending the need for an evolution and not a complete revolution, Tolleson refined the three simple letters in the blue box to maintain brand recognition, create greater visual impact and maintain brand equity as part of a larger standardization project.
 Tolleson continues to push boundaries and bring relevance to its captivating work in design, photography, and illustration.
Tolleson was featured in the Adobe Customer Spotlight:

"Tolleblog" they continuosly write about designwork and inspiring projects.
Reference/s:
http://tolleson.com
http://tolleson.com/story/creative-cloud/
http://tolleson.com/story/adobe-lightroom-5/
http://tolleson.com/story/gap_brand_refresh/
Interview: http://www.wassmergraphic.ch/aktuell_3.php